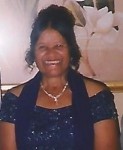 October 12, 1941
-
June 25, 2019
Born in Philadelphia
Resided in

Philadelphia

,

Pennsylvania
Obituary
SANDRA BRADLEY was born to the late Anna Lancaster and Benjamin Harris in Philadelphia, PA. She was the fourth of eight children. She was a strong-willed woman who was passionate about her family and enjoyed spending time and traveling with them.
Sandra was educated in the Philadelphia public schools and graduated from South Philadelphia High School. She learned how to type while she was in school and was an excellent typist in her position as a secretary.
During 1962 she married Donald Bradley and from that union had 5 beautiful and smart children, (as described by Sandra). She dedicated her life to ensuring they could be self-sufficient, loving and supportive of each other and the people in their lives. The lessons she taught her children were not just academic. Sandra taught and demonstrated the Golden Rule; however knew the world would at times be cruel, so she also provided them with a resilience to continue to move forward even when hurt or disappointed by circumstances or others.
As a youth Sandra loved to dance. She could "bop", especially when listening to a Marvin Gaye song. As she grew older there weren't many opportunities for her to dance; however at her son's wedding it was clear that she still had some moves. Even though Sandra didn't dance as much when she became older she was still active. She also loved a broad range of music, enjoying all sorts of modern electronic music in particular from trance to ambient. Her favorite song was "Papua New Guinea" by Future Sound of London.
 Sandra had a great sense of humor, and enjoyed laughing with her family. She laughed at jokes traded among her children, and enjoyed watching funny television series with them, including "Martin", and "The Simpsons". She would even mimic the iconic laugh of one of the Simpsons characters in her daily conversation with her son.
Anyone who knew Sandra before she became sick, knew she could be found walking somewhere or taking a long bus ride and then walking around to observe and learn even more about Philly. Sandra could be seen walking in Center City as well as along North Broad Street, even though she lived in South and South West Philly. You better not blink, because just as quick as you saw her, in the next second she was almost at the end of the block.
Sandra learned about Jehovah and knew that his promises would come true. She knew the names of all the Bible books and could recall specific scriptures, especially when she needed to redirect someone. The Memorial of Jesus Christ death was a special meeting that she attended until she became ill. She wanted to show Jehovah that even though she was physically changing, spiritually she had love for him and his son. She was certain about Jehovah's love and the hope of the resurrection, knowing that one day we would all see each other again.
Sandra leaves to carry on her love of Jehovah, family, friends and life, her children; Donald Jr. (Rita), Tanina (George), Erick Sr. (Teresa), Valerie (David), and Damon (Ella), her siblings Carole (Norman), George (Elaine), Marilyn, Gerald, Wanda and Herb. Also 16 grandchildren, 13 great grandchildren.
Sandra was preceded in death by her grandson Derrick, her brother Robert and her sister Jacqueline, her nephews Stephen and Michael and her niece Robin.
To plant a tree in memory of Sandra Bradley, please visit our
Tribute Store
.
Services
To plant a tree in memory of Sandra Bradley, please visit our Tribute Store.
Burial
Private
Memorial Service
Reba Brown Senior Residence
1450 S. 50th Street
Philadelphia
,
PA
US
19143