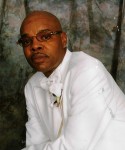 June 19, 1954
-
August 5, 2019
Born in Mt. Holly, NJ
Resided in

Beverly

,

New Jersey
Obituary
Russell Adams Armstrong affectionately known as 'Dutch' was born July 8, 1953 in Burlington, NJ to the Late, Russell Johnson and Beatrice Adams. He was preceded by his brother Leonard Adams; Adoptive Parents, Madelyn and William Armstrong siblings, James Allen, Jesse 'Midget' Armstrong and Euphamia 'Dixie' Armstrong. Russell married the love of his life, Annie Armstead on October 6, 2001. In this union, they had a blended family of five children. Russell was educated in the Philadelphia, PA public school system. He was employed at Southwark Metal Manufacturing Company and was extremely elated to have worked there for 47-years, as well as a member of the Laborers' Industrial Local Union 57. Russell attended Mt. Zion Pentecostal Church, of Philadelphia, however, he let it be known that he was a proud Baptist. Recently, on Friday, July 26, 2019, the Honorary Mayor of Beverly, NJ went to visit Russell and during their conversation, he accepted Christ as his personal Lord and Savior.
Russell was a thorough dignified high-spirited individual, who truly lived life his way. He remained steadfast on what he believed in and was very firm about his traditional ways. He enjoyed spending time with his family; his "Pride & Joy", as he often addressed Nicole and Lady Tee; seeing his grandchildren, especially Shaquanah, Zyair and Zhane'; and, absolutely nothing could separate him from what he valued the most, which was his job, music, Cadillacs, the Juke Joint and hanging out with Hook and Jay. Russell was a Disc Jockey 'DJ Dutch' that could play, sing and dance all-night-long. He was the life of the party. No matter the occasion, whether his event or yours, he commanded attention with his booming boisterous entrance. He loved having a good time and literally, lived for the weekend. Everyone knew his weekly schedule. Russell was refined and always besuited, topped with a Stetson, Borsalino and modish shoes to match. He took great pleasure in any chance that he had to coordinate his and Annie ensemble making sure that they complemented one another whenever they went out on the town. It was a given that Russell looked good, smelled good and drove in style. He had such swag. Everyone respected and adored him. He was a good man, with a fair merciful heart.
Russell was also an amazing cook, who had such a passion for grilling, that he was known as the "Grill Master." He could build anything from a vehicle to BBQ Pits. He and his sister Brenda often had discussions or disputes over different methods to spark up the grill. Russell was passionate about his equipment and music, whether old or new school. It didn't matter which Genre, but, everyone knew that he treasured The Oldies, But Goodies and enjoyed listening to the Blues with his father, Russell Sr., along with fishing and playing cards. Russell was a musical expert from providing the history behind the Artists and their music to asking trivial questions. To name a few of many, "Who is the Musical Genius, Elements of the Universe, the Preacher Man, Queen of Soul, Best Cook in Town, Black Moses, The Iceman, Gladys Knight first song & age, Michael Jackson breakthrough album, who sings Just to Be Close to You & Easy Like Sunday Morning, and, what year was Teddy Pendergrass debut album released?"
Russell had a massive collection of music from 8-Track, Vinyl Records and Cassette Tapes to CD's and MP3's. So much so, that he often said that he didn't need to attend 'Butterball' WDAS FM Oldies Night because for "every (1) song that was played, he had 10" and, he really did, including the actual original live studio recording extended version of the theme song. One can only imagine the audience that he will be performing in front of now, but, you can bet your bottom dollar that he walked upright clapping, spinning and yelling "Aaay, Where's the Party, I'm here!!!"
Russell lived a great story. Fond memories will be forever cherished by his loving wife Annie, children Tee, Nicole, Anthony, O'neal and Danielle; grandchildren Shaquanah, Zhane', Zyair, Hadiyah, O'neal Jr., Jaylan, Sarah and Hajar, known as Lil' Annie; sisters Bernice (Curtis) and Brenda (John), brother-cousins Garfield 'Money' and Herbert; a dear aunt, Doris Shaw, a host of nieces, nephews & cousins; extended family, Armstead, McNeil, Rhone, Montgomery, Richmond, Armstrong, Brown and Gaffney; lifetime friends, Paul, Zeus, Elsie, Jay and soul brother Hook; Grays Ferry Community, Scotty's, and many acquaintances.
Prayerfully Submitted, The Family
To plant a tree in memory of Russell Armstrong, please visit our
Tribute Store
.
Services
To plant a tree in memory of Russell Armstrong, please visit our Tribute Store.
Visitation
Tabernacle Lutheran Church
5843 Spruce Street
Philadelphia
,
PA
US
19139
Service
Tabernacle Lutheran Church
5843 Spruce Street
Philadelphia
,
PA
US
19139
Burial
Glenwood Memorial Gardens
West Chester Pike
Broomall
,
PA
US
19008