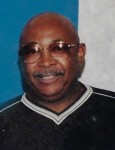 September 8, 1944
-
March 11, 2019
Born in Ridgeway, SC
Resided in

Sicklerville

,

NJ
Obituary
LARRY C. LINDSEY was born on September 8, 1944, to the late James and Helen Lindsey in Ridgeway, South Carolina.
He was saved at a young age and attended Monumental Baptist Church with his family where they taught God's grace under leadership of Dr. M.M. Peace. He was active in the Cub and Boy Scouts of America. During the summer he played baseball with his brother and his many friends. He served newspapers after school within the neighborhood. He learned at an early age that hard work would provide money for incidentals and enjoyment.
Larry was educated in the Philadelphia Public School System, at the completion of high school he joined the United States Army. Upon completion of his military service he was honorably discharged; he returned to Philadelphia, Pa.
Larry met and married Francine Jones, that union produced two children, Tina and Lisa. His marriage to Francine ended in divorce.
Larry met Rebecca Lynn and they had one child, Larry Jr.
He worked twenty-five years for the Budd Company of Philadelphia as a machinist. During that time he met and married Kelley Green, they were the parents of two boys, Charles and David. They purchased their second home in Willingboro, New Jersey and began attending church and became members of Abundant Life Fellowship in Delran, New Jersey
After Budd moved their operation to another state, he started working for the government (GSA). During the fifteen years he was awarded many special achievement awards for his work efforts.
In 2004, he and Kelley divorced that was heart breaking for him to endure.
Larry began to show signs of his illness in 2012, so he retired in 2013. He endured a battle with lung cancer and became a survivor in 2014 after months of treatment. However, the original illness was still progressing day after day and year after year. He loved the Lord very much and read his bible often; when he stopped driving he would walk about three miles to church to get the Word.
He felt safe when his brother Pete was near knowing " that they had each other and that the other was the best brother they ever had".
Larry leaves to mourn his passing: sister - Portia Washington, Brother - Pete, two daughters - Tina Lindsey & Lisa Cooper, four sons - Eddie, Larry Jr., Charles & David and a host of grandchildren. He also leaves to morn his passing: nephews, nieces and a host of loving family and friends.
To plant a tree in memory of Larry Lindsey, please visit our
Tribute Store
.
Services
To plant a tree in memory of Larry Lindsey, please visit our Tribute Store.
Visitation
Shalom Baptist Church
4901 N 10th St
Philadelphia
,
PA
US
19141
Service
Shalom Baptist Church
4901 N 10th St
Philadelphia
,
PA
US
19141
Burial
Northwood Cemetery
15th & Haines Street
Philadelphia
,
PA
US
19126